LODGING in YOSEMITE NATIONAL PARK
Stay in Yosemite National Park!
YEAR-ROUND Yosemite Vacation Rentals
Make a Reservation / Check for Availability
ONLINE Booking Click Here.

or CALL 949-632-5342

Yosemite Lodging - Studio Condominium.
Centrally Located in Yosemite National Park.
Located: 7450 Henness Road, Yosemite National Park 95389
Yosemte Vacation Lodging To RENT CONTACT
949-632-5342
Enchanted Yosemite Vacation Rentals
Year-round rental service for tourist
who visit Yosemite National Park.
This is a mountain property located in the
small community of Yosemite West, CA 95389
at an elevation of 6,600 feet.

FOR MORE DETAILS & AVAILABLE DATES ( CLICK HERE )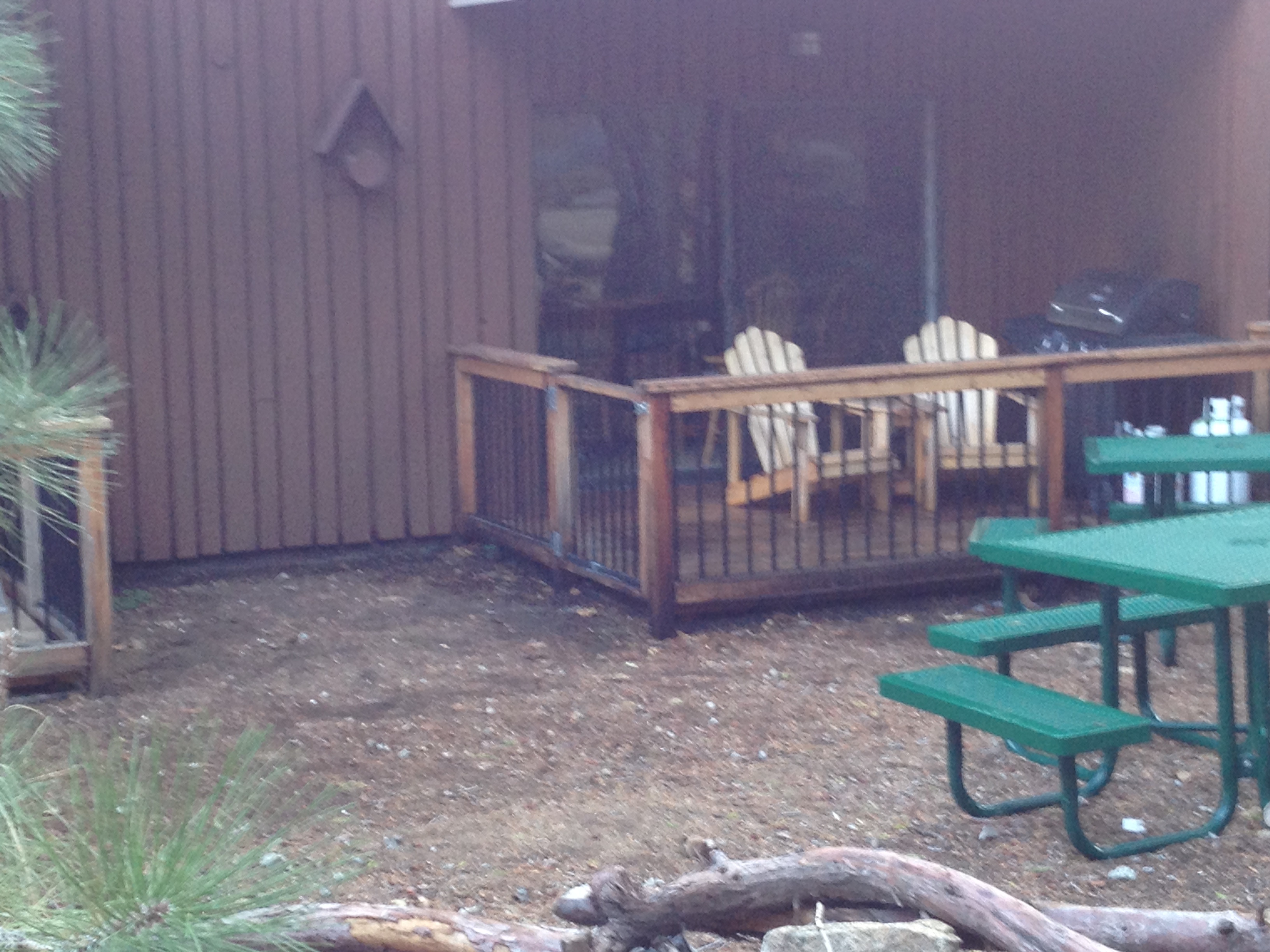 Great Condo with lots of year around fun!
Sleeps 4, 1 private bath, Full Kitchen and Easy Parking,
Great Hiking from your back door!
Avoid the crowds and enjoy the Park.
Be in the Heart of YOSEMITE!
Lots of outdoor activities like: Hiking, Swimming, Rafting,
Biking, Rock Climbing, Skiing, Golf, Horseback Riding,
Dining or Just enjoying the beauty of Yosemite!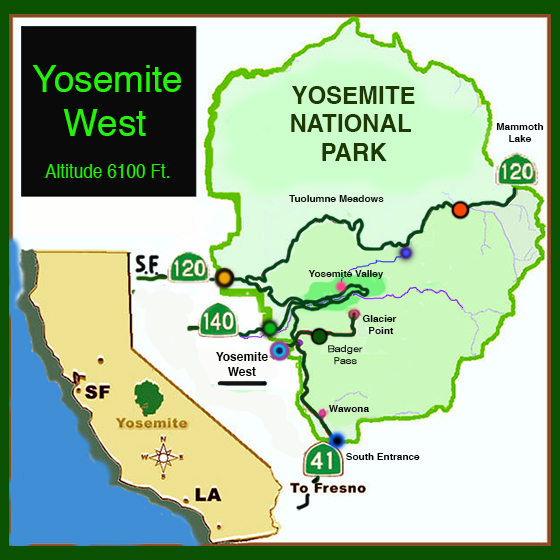 We are centrally located in Yosemite National Park.
Travel times are approxamate. The High Country (Hwy. 120) is closed during the winter.
15 minutes to Badger Pass - Skiing, Sleding, Snow Fun, - Elev. 8,600 +
20 minutes to Glacier Point. - Elev. 7,214 ft. (2,199 m), 3,200ft. (980 m) above the Valley )
20 minutes to Yosemite Valley - Elev. 4,000
20 minutes to Historic Wawona & Golf course (9 holes) - Elev. 4,000
35 minutes to The Giant Redwoods. (South Park Entrance) - Elev. 6,600
95 minutes plus to Tuolumne & High Country - Elev. (8619 feet). 2627 m
3hrs. 20 Minutes to Mammoth Lakes / Lee Vining Elev. - (9,000 feet)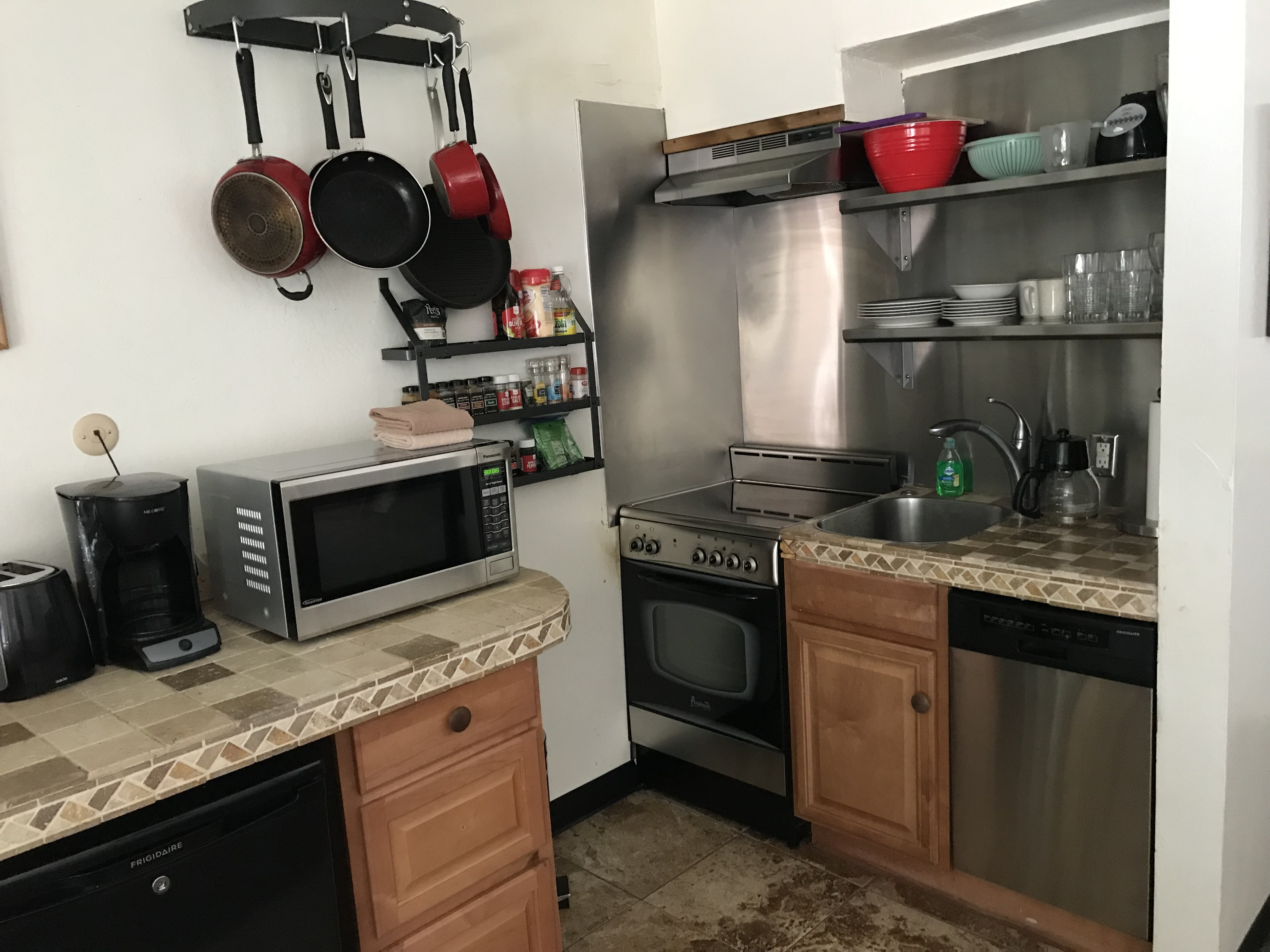 Studio A103 is a 450 sq. ft. furnished Studio Condominium,
Gas Fireplace, Sat/TV, Wi-Fi, Games, and Full Kitchen. Shower Bath,
Sleeps up to 4, Pull-Down Murphy, & Pull-Out Couch Queen Beds,
Walk-in Closet, Out-door BBQ, Deck & Private Picnic areas
Local Hiking Trails. Plenty of parking for guests.
We are centrallly located in Yosemite National Park
Just minutes from all the wonders of Yosemite.